The Colorado TBF "The Bass Federation " sends a Huge and very Heart felt
CONGRATULATIONS!

to Southern Colorado Junior Bass Club members Madison Robertshaw and Ryan Steinhoff for their TBF Junior World Championship Victory held on Kentucky Lake in Tennessee. Maddie and Ryan with their boat captain Steve Way came in with a 12lb 5oz limit on the final day of competition to seal the victory by 5lb 4oz.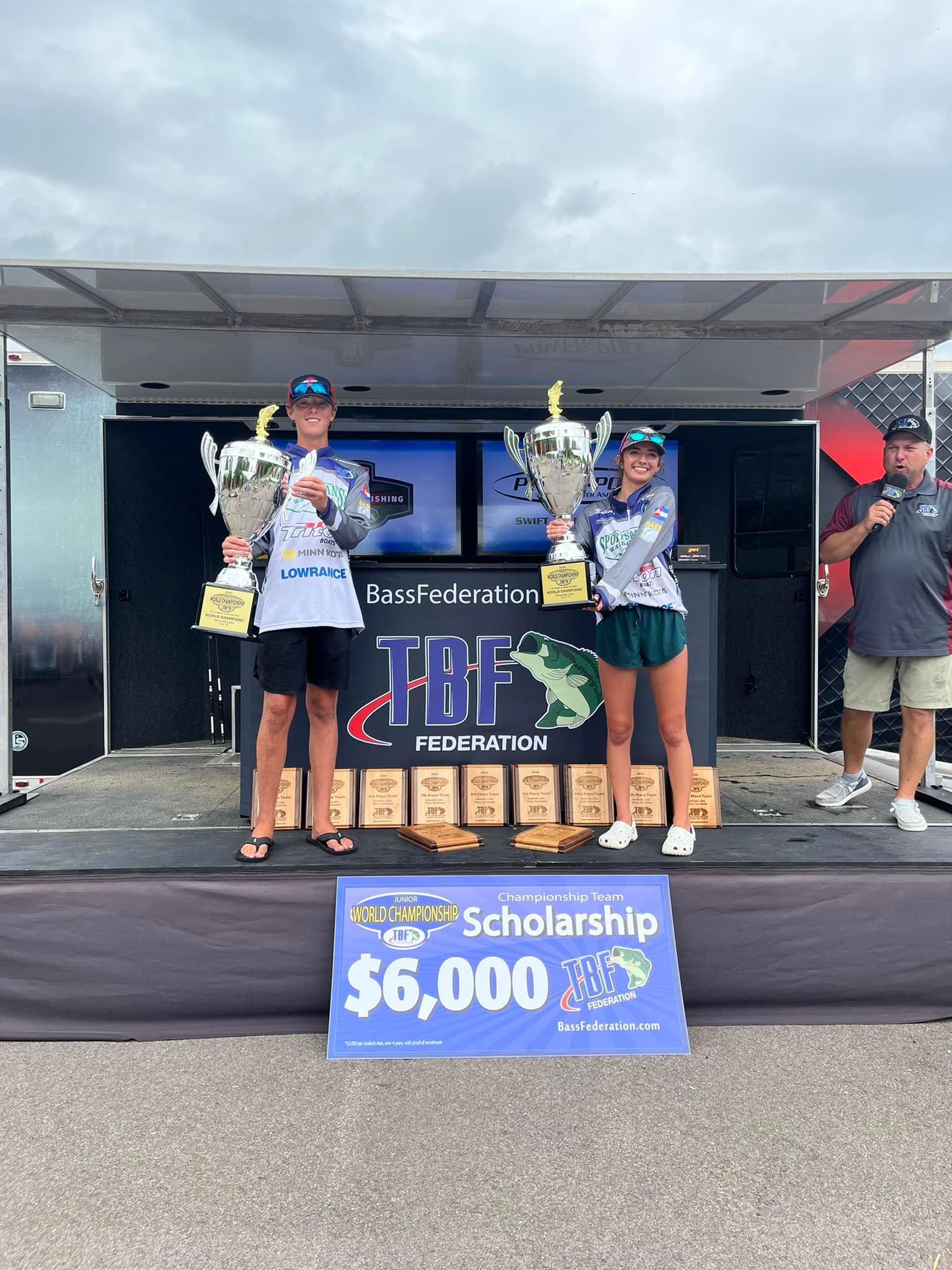 Colorado TBF also sends out a huge "THANK YOU" to our outgoing CTBF Youth Director Mr. Sam Heckman for his many years of devotion and time in helping the many Colorado TBF Youth.
2 Junior World Championship Titles in the past 3 years!